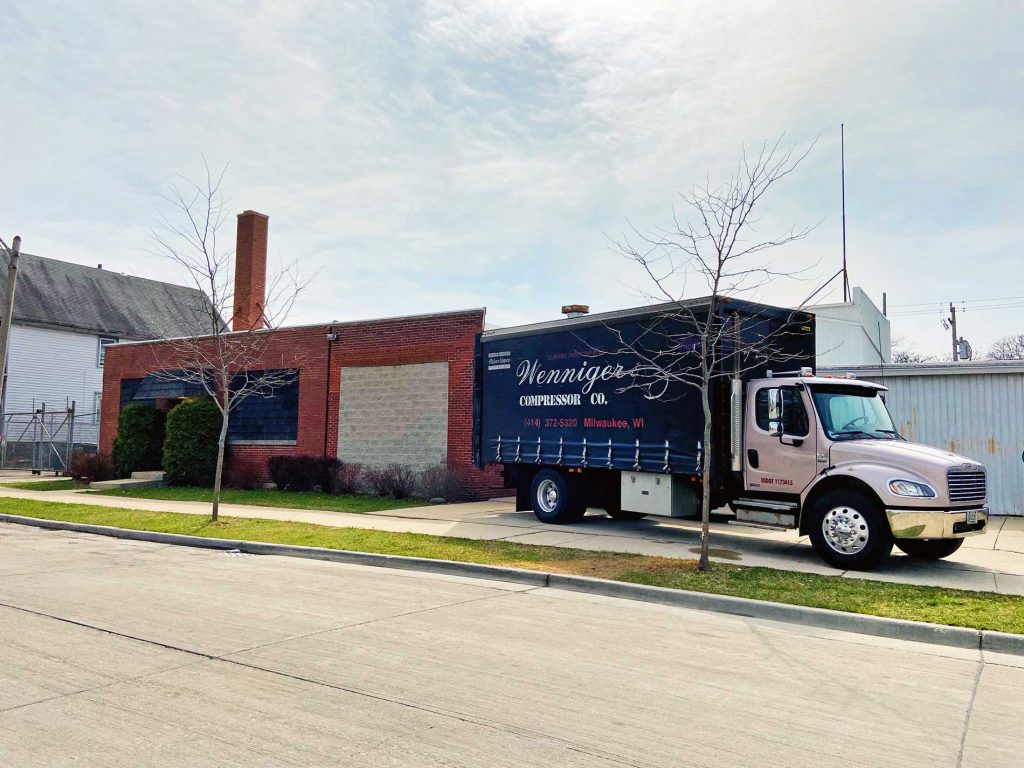 Air Compressor Repair Service in Milwaukee, WI
Wenniger Compressor Co. is proud to have one of the most complete compressor repair facilities in Wisconsin. Whether you need service on a 5hp compressor or a 1000hp model, we're able to help you. Bring your unit in for air compressor repair or give us a call to schedule an on-site service appointment. Our air compressor repair shop's technicians are willing to go wherever needed to get to your machine up and running again.
Repair
We're Wisconsin's most experienced air compressor repair service. From rotary screw air end compressor rebuilding to part replacements and more, we keep your compressor effective and functional for the life of your ownership.
Service
A little bit of air compressor service goes a long way! We're equipped for oil-free compressor refurbishing, as well as complete air compressor and vacuum pump reconditioning, to extend the life of your equipment.
Maintenance
Preventive maintenance is the best way to ensure the continued efficiency and longevity of your compressor. Trust our highly-trained team to service any make or model compressor, to ensure it retains its compression power and reliability.
Installation
Need help getting a new compressor set up? We'll be glad to help. Our team travels throughout Wisconsin to help shops set up their compressors and get acclimated to their functions. We are also able to install custom piping that may be needed for your compressor!
24-Hour Emergency Air Compressor Repair Shop
If your compressor stops working, it impedes your ability to do business. In some cases, it may even be unsafe to operate. Don't take any chances or attempt to service your equipment yourself. Call our air compressor repair shop any time, day or night, for 24-hour emergency air compressor services. We'll come to your location and make necessary repairs, using OEM parts. Our technicians ensure your equipment is functional again, ready to serve your needs.
Service Contracts
We offer short- and long-term equipment service contracts to preserve the integrity and function of your compressor. Our service contracts include annual maintenance, as well as part replacements and lubrication (oil-flooded models). For peace of mind that your equipment is always in good hands, ask about annual contracts!
Wisconsin's Authority

On Compressors

Turn to Wenniger Compressor Co. for repair, maintenance and air end compressor rebuilds and know you're getting the very best service in the state! From on-site repairs by qualified technicians to 24-hour emergency air compressor repair services when you need them most, we're here for you. Contact us today at 414-372-5320 for repairs, air compressors for sale, and more.