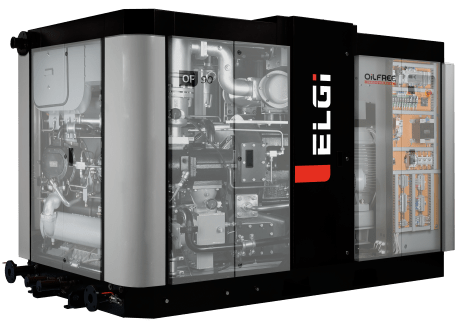 Oil-Free Air Compressors in Milwaukee, WI
Wenniger Compressor Co. provides our customers with access to a tremendous range of air compressors, parts and lubricants. We're the foremost destination for ELGI air compressors for sale, the only compressor manufacturer that offers a lifetime air end warranty, and carry many of the industry's top name brand OEMs. What we don't stock we can order, and we serve customers throughout Wisconsin and the surrounding areas.
Our parts and products span all types of rotary screw compressors—both oil-flooded and oil-free compressors—as well as post drivers and post pullers. Come to us for all the following parts and products:
Compressors
We're the premier supplier of oil-flooded, oil-free, air-cooled, and water-cooled compressors from top-name brands like ELGI, Sullair, and Atlas-Copco in Milwaukee, WI. Discuss your needs with our team and let us introduce you to a new or used model that meets them.
Generators
Our selection of generators includes a variety of power ratings and models, ensuring you have the right power source for your application. Consult with us about your needs and we'll make sure they're met.
Air Dryers
Desiccant dryers, refrigerant dryers and compressed air dryers remove moisture from compressed air systems to protect downstream equipment. When moisture persists in a compressed air system it leads to the formation of scale, rust and bacteria. These contaminants can damage equipment, ruin product batches, and contaminate pharmaceutical or food products.
Bearings
We supply bearings for a broad number of compressor makes and models. If your bearings have gone bad or need to be replaced, we'll get the job done quickly to restore the utility of your machine.
Lubricants
We put our trust in the best oils and greases. Come to us for an extensive range of lubricant products, from commercial auto to food-grade products. Customers throughout Wisconsin turn to us for bulk lubricant.
Additional Products
We carry a wide variety of oil, air, inline filters, and fuel filters and separators. We also carry food-grade oils and lubricants!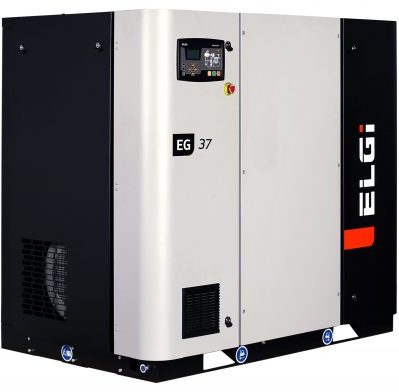 Parts Ordering
What we don't stock we can order! Our vendor network spans both OEM and non-OEM parts for all manufacturers. Our vendor network spans both OEM and OEM equivalent replacement parts for all manufacturers. This includes orders for top-name brand compressors. Some of the many brand names we're an authorized supplier for include:
Get the Products

You Need

Whether you're in the market for a new rotary screw air compressor or need to rent a post puller in Milwaukee, WI, Wenniger Compressor Co. is here for you. Contact us today at 414-372-5320 to discuss your air compressor repair needs and to learn more about our ELGI air compressors for sale and the various types of oil-free compressors that we sell.